products
Engineering plays a pivotal role in our company. Our communication with you will soon be followed by our developing a data model and a (first draft) prototype based on your ideas. Close cooperation of our different branches of service enables us to handle product development fast and flexible. The adaption of our already existing products to your needs or the development of new products according to your wishes and specifications can thus be realized /achieved. This efficient development allows a fast product rollout cycle and is a big benefit to your company. The fastest path to your product navigates through our ressources from data model to rollout.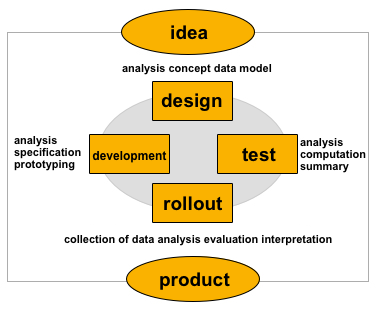 environment
Products for the collection, interpretation and for compacting of environmental data such as CO2, VOX, NOX etc., together with the computation of emission trading data, waste data and water and sewage data.
safety
Products for ensuring the integrity of gas protection and fire protection equipment
Qualified acces control systems
Dispensing systems for personal safety devices (personal gas alert devices, respiratory protection devices, etc.
human resources
Development of person or position related hazard blocking mechanisms by intelligent monitoring by means of administration and surveillance of required and periodic training as well as job and safety-related instructions
facility management
Products for documentation of facility assets as well as collection and monitoring appertaining data, such as e.g. corrosion data or performance parameters, legal verification periods, maintenance intervals and so on.